Pick-up Point
Wat Tardthong (Tardthong Temple) in Ekamai It is located beside BTS Ekamai station. Please get off Ekamai station(E7), then go to Exit 3. Please see map.
Remark
It is free charge.
It normally takes about 7min to arrive from pick-up point to CORAN.
Please understand that we might be delay because of traffic matter.
We might change the route in the case of some reasons.
In case of your missed, Please call us. TEL : 02-726-9978
Car Details
1. TUKTUK (Maximum capacity is 6 people)
2. Van(Maximum capacity is 12 people)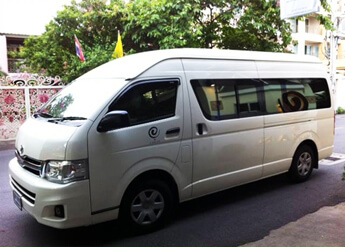 Pick-up Point
In front of TMB Bank in suite of Sunshine Garden ResortIt is located between Soi 22 and Soi 24Na Kluea Street (Near to Rotary).Please see map and photos.
*Please ask us if you need to pick up at your hotel.
Remark
It is free charge.
It normally takes about 5min to arrive from pick-up point to CORAN SPA PATTAYA.
Please understand that we might be delay because of traffic matter.
We might change the route in the case of some reasons.
In case of your missed, Please call us. TEL : 038-225-299
Car Details
1. TOYOYA VIOS (Maximum capacity is 4 people)