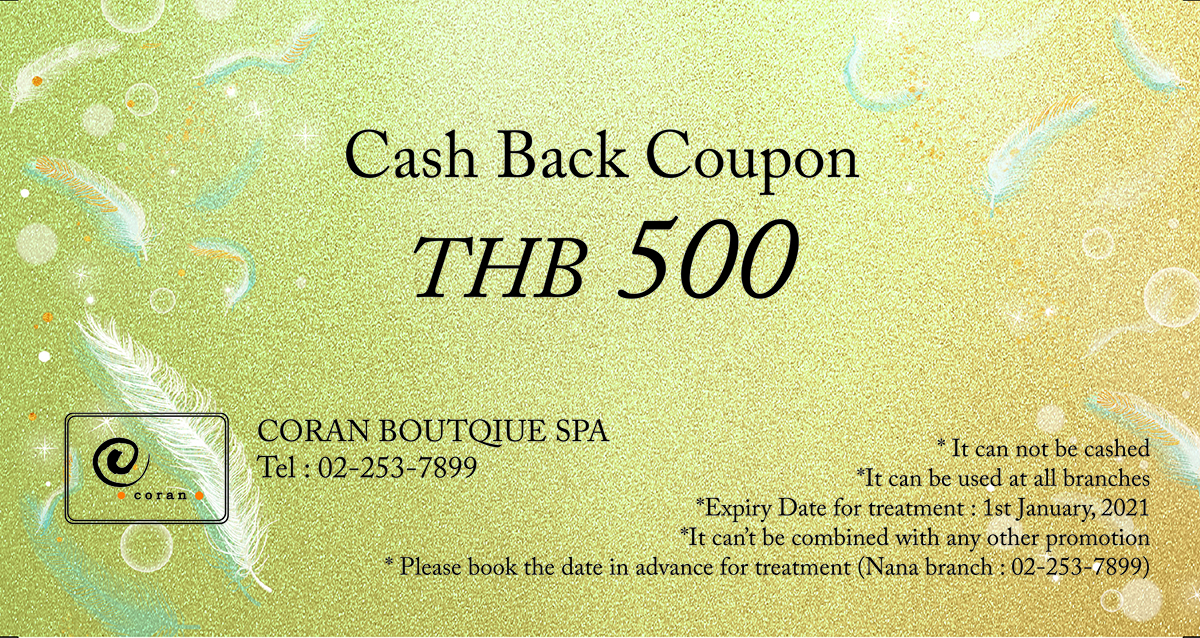 We give Cash Back Coupon 500B for free.
Please send us E-mail (coranbangkok@gmail.com) or send message of SNS.
We send you coupon back. Even we can give it at shop.
Condition of use
*It can be only used for spa packages as below.
– Ayurveda Program
– Aromatherapy Program
– Detoxify Therapy Program
– Milk Spa Program
– Coconut Spa Program
– Combination (Facial & Body)
*It can't be combined with any other promotion.
*Expiry Date for treatment : 1st January, 2020
*It can not be cashed.
*It can not be refunded.
*There is no change even if the purchase price is not reached.
*Please book the date in advance for treatment (Nana branch : 02-253-7899 / Dream Hotel : 083-040-7285 / Pattaya : 038-225-299)